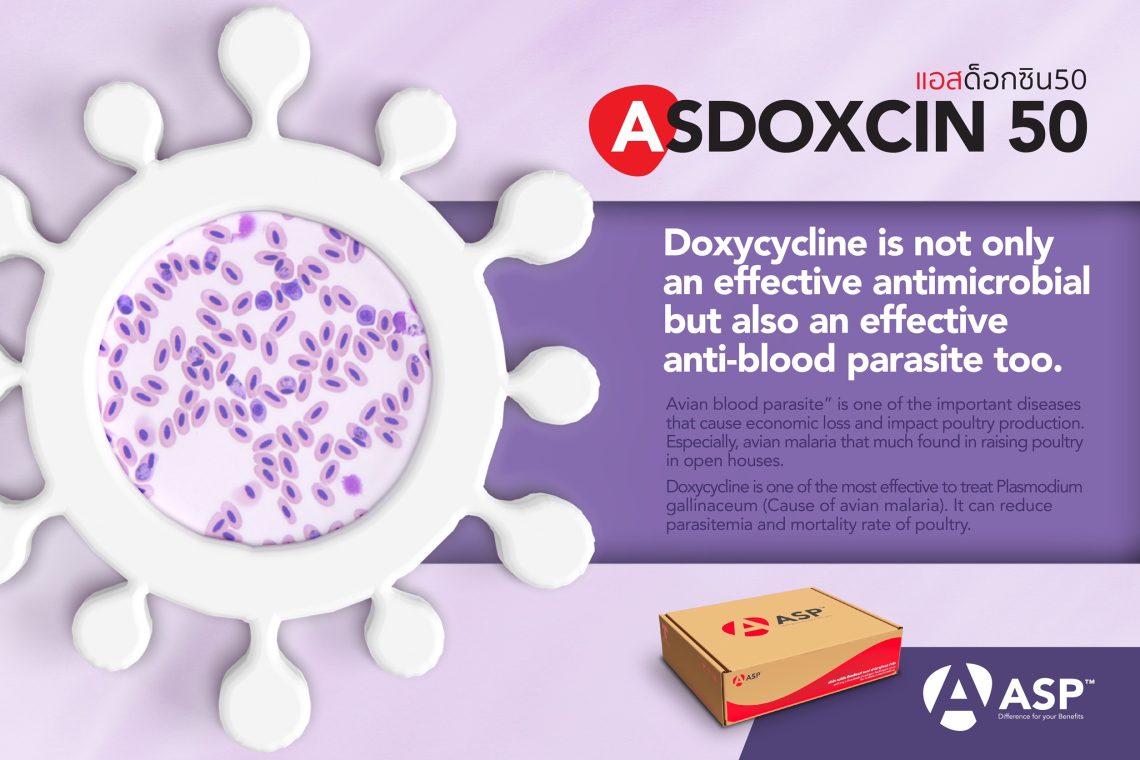 🐔"Blood parasite" is the one of important diseases that should not be overlooked.
🐓​"Avian blood parasite" is one of the important diseases that cause economic loss and impact poultry production. Especially, avian malaria that much found in raising poultry in open houses.
👉​Avian malaria is caused by Plasmodium gallinaceum, which is carried by mosquitoes, making it more common in open-system poultry farming and rearing chickens in the backyard. When infected by mosquitoes, it may show nonclinical or clinical signs such as weakness, anemia, abdominal distention, enlarged spleen and liver or death, etc.
✅Doxycycline (ASDOXCIN 50) is one of the most effective to treat Plasmodium gallinaceum(Cause of avian malaria). It can reduce parasitemia and mortality rate of poultry. Doxycycline is not only an effective antimicrobial but also an effective anti-blood parasite too. It can reduce parasitemia and the mortality rate of poultry.
#Doxycycline #BloodParasite#Avian #AvianMalaria #ReduceParasitemia #ASP #Differenceforyourbenefits #VetProductsGroup #เครือเวทโปรดักส์