ITAC : The International Technical and Academic Center
Our Story
                Our academic division was founded according to the policy of the executive that established Vetproducts and Consultant Co., Ltd, to provide consultancy and advice services to our customers. Our division considers itself as being the customers' key partner to facilitate mutual growth according to our motto "Customers survive, we survive". We offer a range of services that ranges from consultancy, disease-related problem solving, farm management and food, to creating many projects to respond and resolve our customers' problems, for example
– Set up a "PRDC" division to solve the problems related to respiratory system.




– Created and developed the system for collecting the data on the quality of carcass using the LSQ method.




– Reducing capital cost project by managing the food formula.




– Human resources management program (HR)




– Financial management program (VPAC)




– Organized the seminars with the topics that were of interest and could affect the farming business, for example, the seminar on swine high fever syndrome in 2009 and the seminar on how swine farmers can survive in 2008. These seminars were organized by collaborating with academic institutions and external organizations, both from the government and also that of private organizations. These seminars have been very well received with great responses and highly successful.
      As the business of Vetproducts and Consultant Co., Ltd has been growing from within Thailand and also from outside of Thailand until it became known as the Vetproducts Group, the academic division has been expanded to cover all the services to serve our customers' need including disease and food management. This has been achieved by adding more experts such as veterinarians, animal scientists, nutritionists, standard system experts, and feed mill engineers, and expanding our range of work to cover other livestock such as poultry. The strengths of our academic division are based on the unique combination of our highly experienced experts in different fields who can integrate their knowledge from within and outside of Thailand to develop new knowledge. The academic division has changed its infrastructure and has become "The International Technical and Academic Center", also known as TIAC, with the working approach that is clear, fast, timely and measurable, that is aligned with the sustainable growth outlook alongside the Vetproducts Group and its customers. 
Vision
              Since our strength is from our collaborative network with external organizations, academic institutions and even other academic divisions outside the country, we, ITAC, aims to be the academic center that is able to
1. Use the knowledge to help in solving farm problems.
2. Apply the knowledge to develop farm efficiency.
3. Invent new technologies by working together with other internal organizations within Vetproducts Thailand for the academic and product development in order to solve or improve the farm efficiency.
4. Share knowledge with other academic divisions of Vetproducts group in other countries in order to obtain new knowledge for ITAC.
5. Share knowledge with other academic institutions and external organizations to continuously develop new knowledge.

Team Work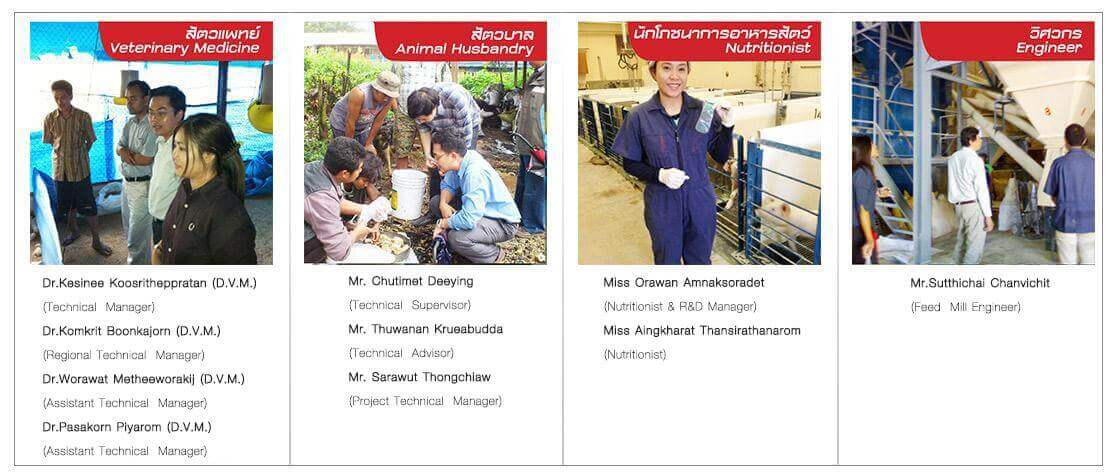 Technical Service
Service Projects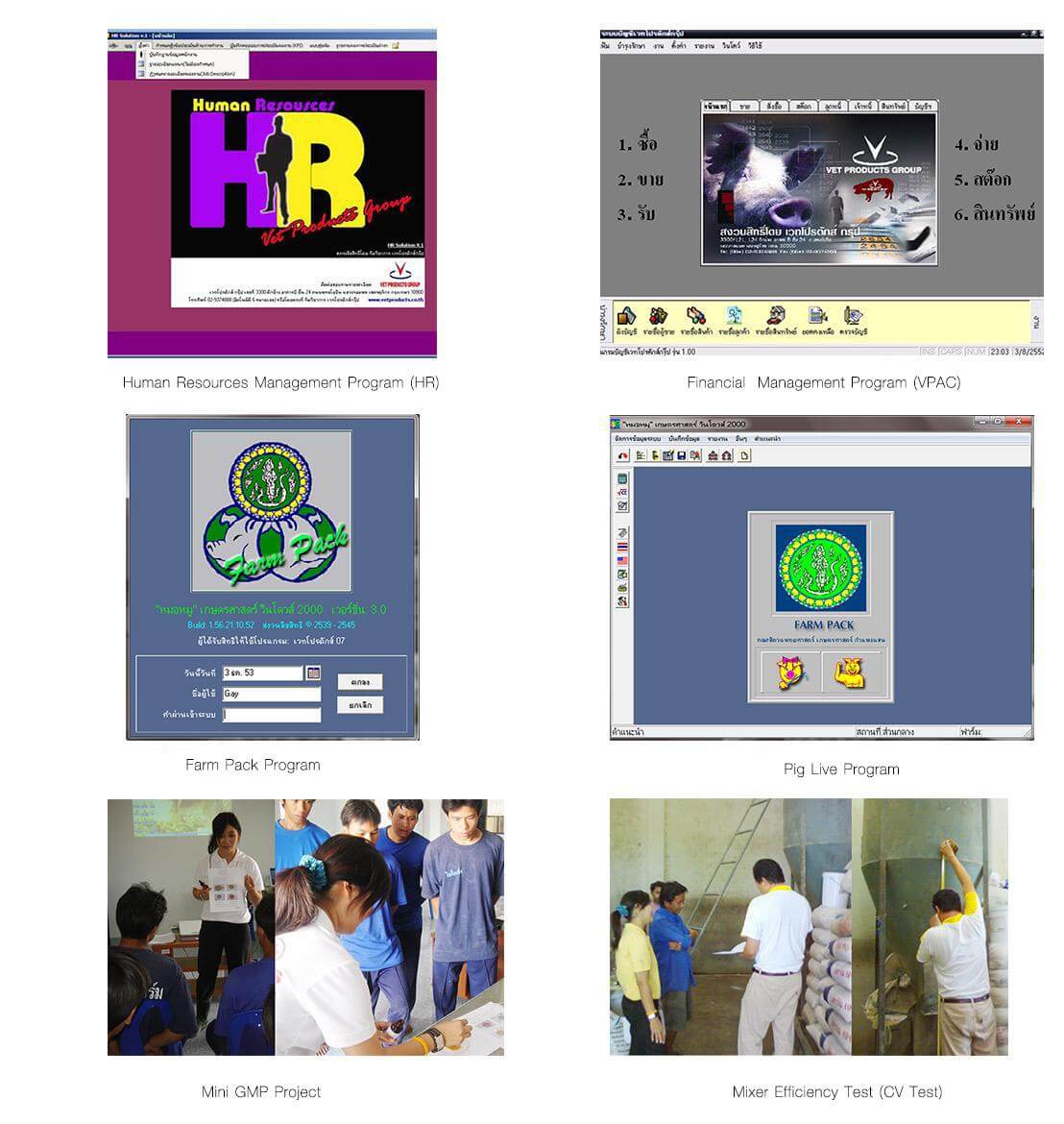 Farm Management and Animal Health Consultant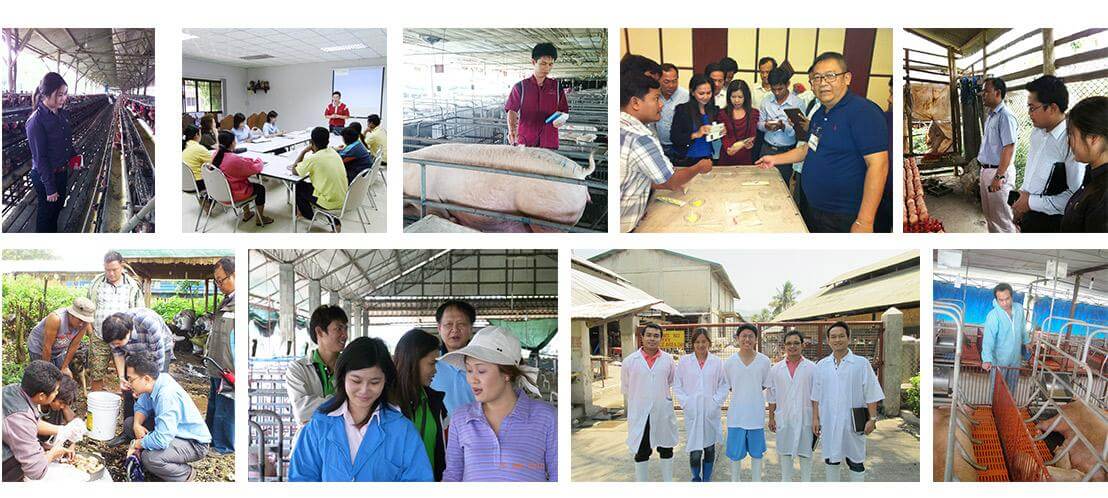 Feed Nutrition Consultant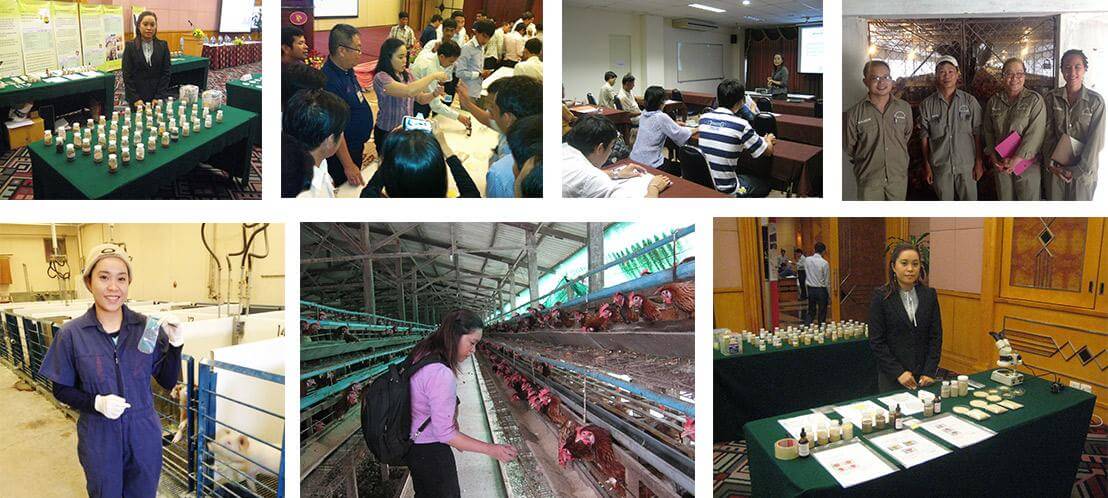 Machinery and Standard System of Feed Mill Consultant
Vet Digest Magazines