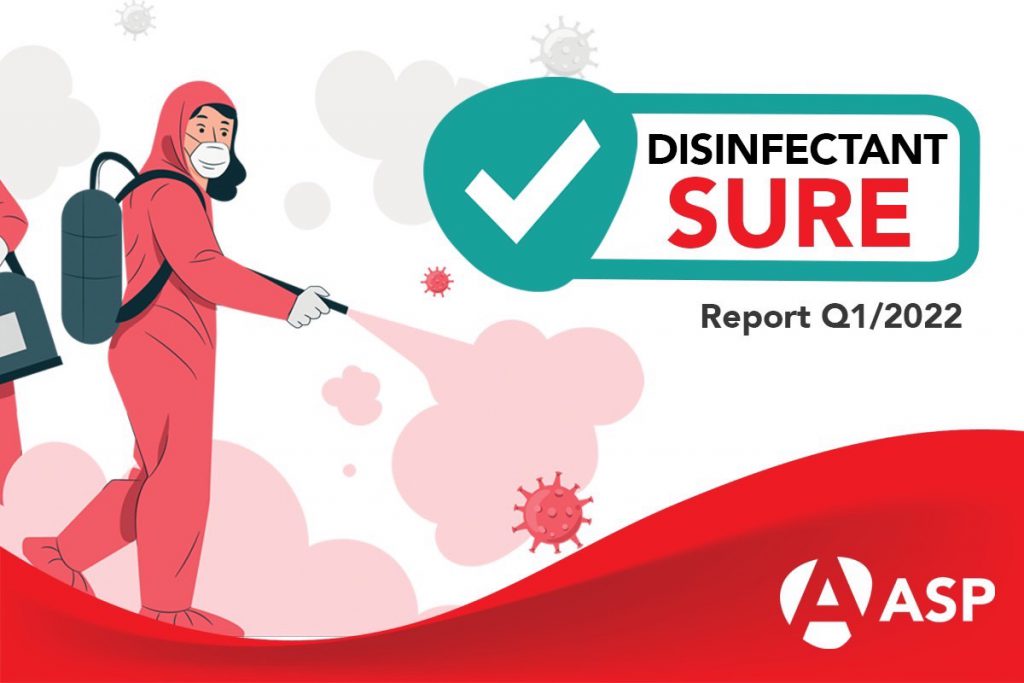 #DISINFECT SURE FOR Q1/2022
Standard for the production of disinfectant from ASP.
Our disinfectant products.Control and test production efficiency under GMP standards.The HACCP from Tufnord (Thailand) Co., Ltd., where ASP is the first in the country in the animal pharmaceutical manufacturer industry, has been certified for this standard.
Double Check with Certified by test (CBT) has given us a valuable disinfectant group item.deliver to a our customer
• Component quantity corresponds to the specified on every production lot label based on the test results from the third party laboratory.
• No formaldehyde contamination.
• Antimicrobial performance test results are available in the following :Bacteria, viruses, for animals that have been done in our partner.
So it's reassuring that the disinfectant of ASP is safe, high-performance Sure!! and prevent pathogen diseases to create sustainable benefits for your business.
#Oxipro#Microdis#AlpheconV1#Sanitek#Disinfectant​ #DisinfectantSure
#น้ำยาฆ่าเชื้อ #Livestock#ฟาร์มปศุสัตว์#สัตว์น้ำ#Aquaculture
#ASP #DifferenceforYourBenefits#แตกต่างสร้างประโยชน์
#VPG #VetProductsGroup