ABOUT US

                Vetproducts (Vietnam) Co., Ltd was established in 2008, with its headquarters in Ho Chi Min City in the southern part of Vietnam, and conducted the business on the medicine and medical supplies for animals. To further expand our market reach, another office was established in Hanoi City; the capital city which is located at the northern part of Vietnam. The feedbacks from our customers ranging from the farmers, livestock and animal feed business owners have been excellent. Most of our clients are the leading animal feed production factories owned by both Vietnamese and foreigners that have invested in Vietnam and the big-scaled farms. In 2012, we further expanded our network and established another office in Danang city which is located in central Vietnam. With this setup, we can claim that

 "Vetproducts (Vietnam) is the first Thai medicine and medical supplies for animals company that have branches that covers every regions of Vietnam". 

The opening of Vetproducts (Vietnam) Co., Ltd, Danang branch.
          The strong points of Vetproducts (Vietnam) are the products and academic services. Our products are 100% imported from Thailand and produced by the Animal Supplement and Pharmaceutical Co., Ltd, also known as ASP, the manufacturing arm from Thailand in Vetproducts group. ASP is certified by ISO9001: 2008, GMP, HACCP, GMP PICS, FAMI-QS and many more. In addition, ASP is the first company in medicine and medical supplies for animals that received the "Thailand Trust Mark". This certification reaffirms the strength of our products. For the academic side, we focus on the after sales and also academic services across the country. We have our Thai veterinarian and animal scientist teams in Vietnam, in which their expertises cover all kinds of animals, to provide our customers the best services.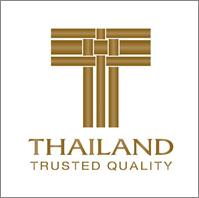 To further develop our image as the leader in veterinary in Vietnam, in 2014, we opened the first Thai-owned veterinary hospital at Hanoi City "IVET Animal Hospital, Hanoi", a fully equipped hospital with modern facilities that can serve all kinds of animals for our customers. From this hospital we are able to provide outstation services and also other kinds of services such as accommodations for pets with facilities such as swimming pool and hotel for dogs and cats.       
                As 2016 is the year for the formation of the AEC, Vetproducts Vietnam has adjusted its approach to better serve the market in Vietnam. By leveraging on our key strength of quality products and services, we will expand our marketing channels and introduce new innovative products and services to better serve the expanded AEC market. We hope that this year will be another good year for Vetproducts Vietnam.
TEAM WORK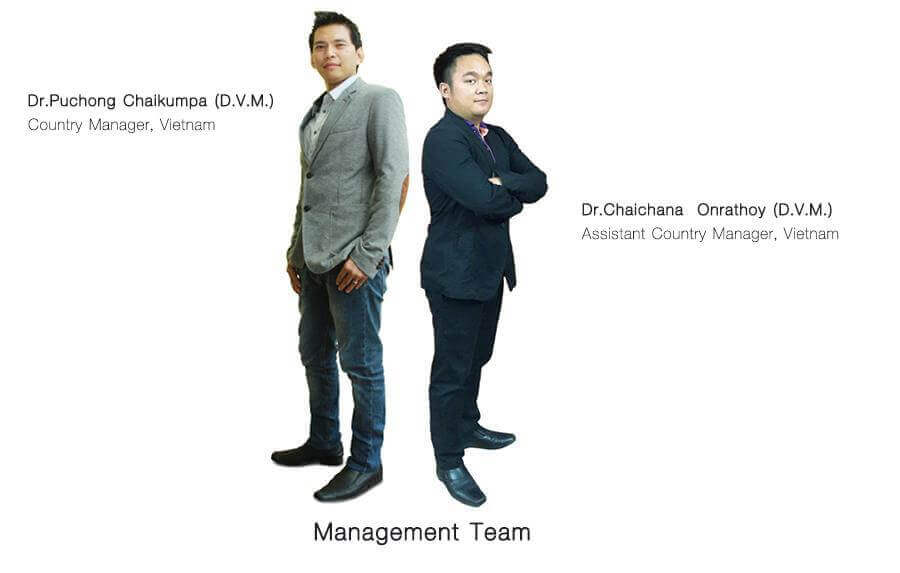 PRODUCTS

CONTACT US
Vetproducts (Vietnam) Co., Ltd.  (Ho Chi Minh Office)
39 Tran Quoc Hoan-P4-Q.Tan Binh TP HCM
Tel. +84862969293            Fax. +84862970366
Vetproducts (Vietnam) Co., Ltd.  (Hanoi Office)
35H2 Khu DT moi Yen Hoa -P. Yen Hoa .Q Cua Giay. Hanoi
Tel. +84435578395            Fax. +84435578396
Vetproducts (Vietnam) Co., Ltd.  (Da Nang Office)
196 Le Thanh Nghi – P Hoa Cuong Bac  Q. Hai Chau. Da Nang 
Tel +845113624329           Fax. +845113624439