Vetproducts Philippines Corporation
ABOUT US
                The companies in the Vetproducts group have expanded their business to other countries. We see the potential of livestock production in South East Asia, especially the Philippines. There are more than one hundred million people in the country and the number of livestock is 1.5 times more than that in Thailand. We surveyed the market to study the probability of the business in Philippines and the executives had decided to expand the livestock product business to the Philippines by establishing Vetproducts (Philippines) Co., Ltd in 2011 with the following management team :
Dr. Tanin               Cheewapalaboon    Directing Manager




Dr. Winai               Chaisitsanguan       General Manager International




Dr. Charoen          Pusri                           Country Manager




Dr. Khomkrit          Boonkhajorn             Technical Regional Manager 




Miss Nattaorn       Phetcharut                 Account Manager
With our quality products, services and academic consultations from our highly experienced experts from Thailand, we have gained the trust from our customers. Our market has continuously expanded during the past 4 years, from the main island, Luzon, to the Visayas and Mindanao islands. Our business has gradually expanded from swines, chickens, bovines to aquatic animals. All the products are imported from Animal Supplement and Pharmaceutical Co., Ltd. the manufacturing arm of Vetproducts group in Thailand. ASP's manufacturing operations are certified by ISO9001: 2008, GMP, HACCP, GMP PICS, FAMI-QS and many other key standards. In addition, ASP is the first company specializing in livestock medicine and medical supplies to receive the coveted "Thailand Trust Mark" certification. ASP also manufactures other products such as vitamins and premix minerals, enzymes, mycotoxin absorbents, antibiotics and other food supplements.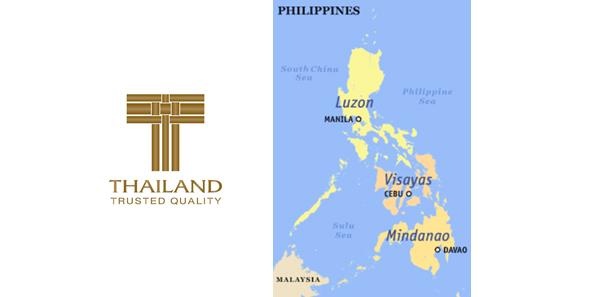 Apart from our high quality products, in order to meet our customers' need, we have a team of experts on swines, chickens and bovines from Thailand to give our customers the consultations. We also have some technology from Thailand for improving the production efficiency in swine farming. For example, a "Pig live software" program is used to service our Filipino customers and develop their production. For more than the all-round products and services is the sustainability and supreme satisfaction of our customers.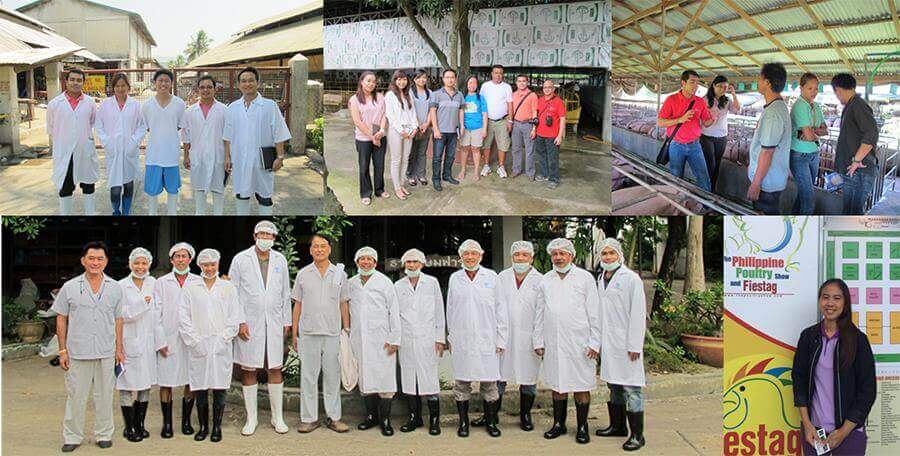 Vetproducts (Philippines) has an on-going publicity campaign in order to be known in the market as one might see from our display booth in the "Live Stock Philippines", "Inhagen Philippines" and "Propork Philippines" events and advertisements in "Vet Digest magazine". In addition, we have been bringing our Filipino customers to join every "VIV Asia" event and to visit the farms in Thailand. We also have the website for our Vetproducts group to advertise in the form of e-commerce. Our Fillipino customers are able to know of our strengths from all our publicity events and efforts.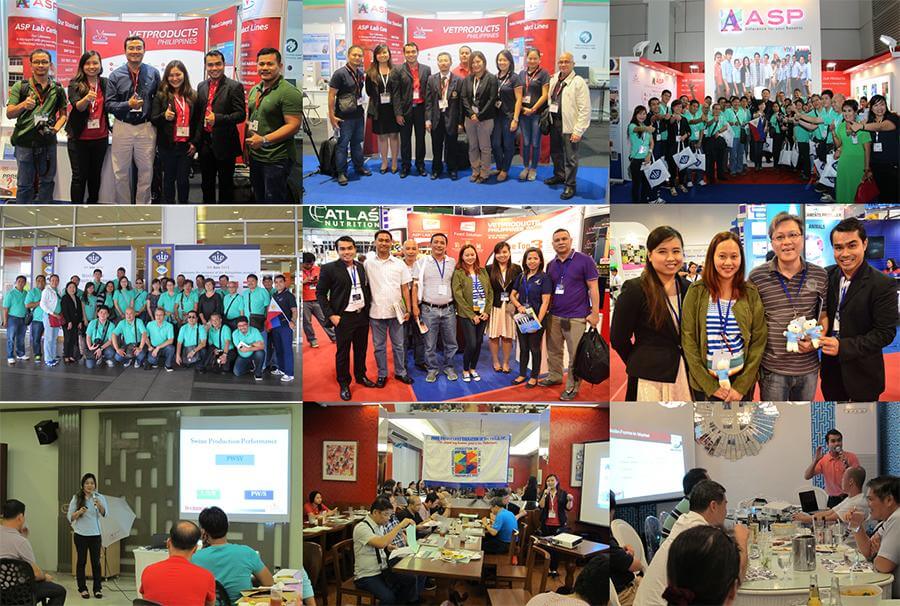 Vetproducts (Philippines) realizes that we must also give something back in return, since we have expanded our business to the country. We had helped the victims of Yolanda storm, a natural disaster caused by a super typhoon in 2014, through the Philippine Red Cross in the hope that the people would pass through this difficult time. 

We at Vetproducts Philippines are happy to have grown as a business alliance with our customers in the Philippines. We have a complete range of products, services, consultants and other responses to meet our customers' needs by helping them to maximise their benefits to be able to compete in the world market.
TEAM WORK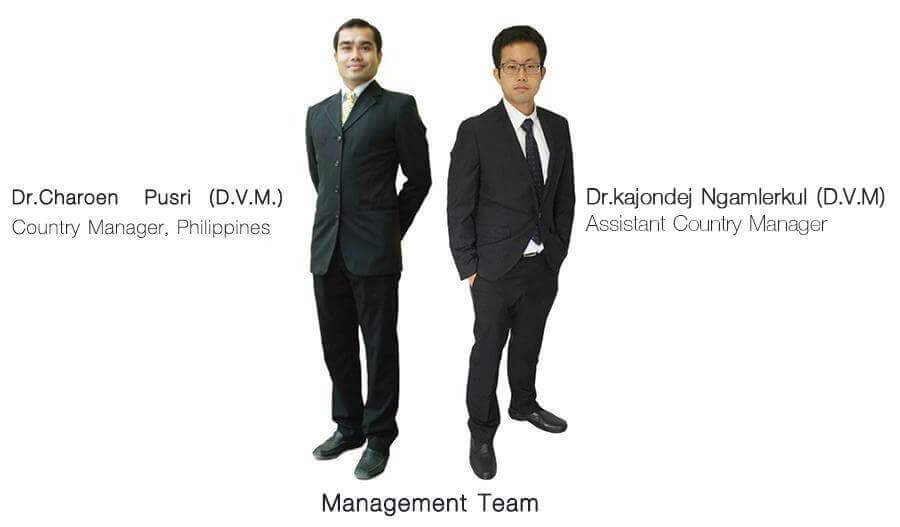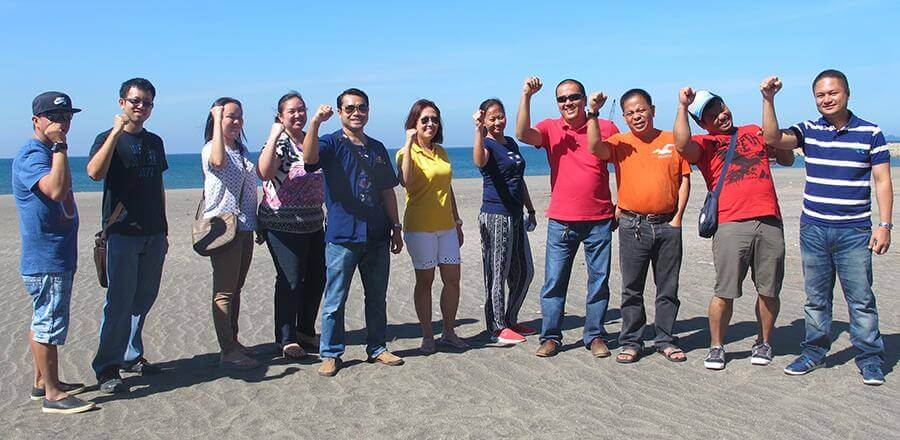 Vetproducts (Philippines) Team

PRODUCTS


CONTACT US
Vetproducts Philippines Corporation
Address : 22A   V.Luna Avenue St.  Brgy Pinyahan  Quazon City,  Philippines
Tel: +63 2990 1247            Fax: +63 2990 1194
Dr. Charoen  Pusri (Country Manager)
Tel: +63 908 – 8866 – 891                 Email: jr_darkgreen@hotmail.com
Dr. Kajondej  Ngamlertkul  (Assistant Country Manager)
Tel: +63 998 – 8451 – 270                 Email: turk_t1@hotmail.com
Ms. Florabelle  Agne
Tel: +63 908-8866-892                      Email: vetproductsph@gmail.com